Training and Support
A large component of our work at the Center for Energy, Environmental, and Economic Systems Analysis (CEEESA) relates to building our clients' capabilities ("capacity building") via transfer and training in the use of analytical methodologies and tools, as well as model implementation support.
Training Course/Workshops: We typically tailor our training courses and workshops to the needs of our clients. Courses may be held at our facility in the Chicago area or at client facilities. Over the last 25+ years, we have conducted training courses in many locations around the world. Since 1978, CEEESA has successfully trained over 1,300 experts from more than 90 countries (see the map below - click the map for a larger version).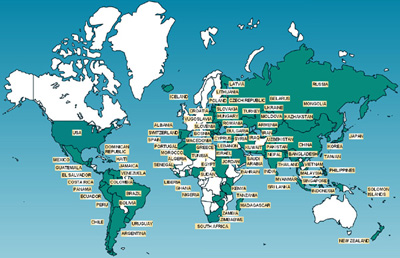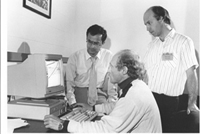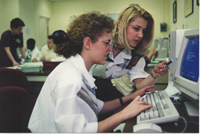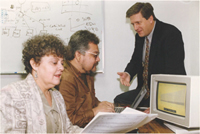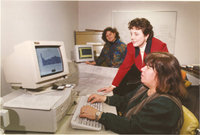 Courses/workshops can last anywhere from 3 days to 8 weeks, depending on your needs. Our courses/workshops are very hands-on. Lectures provide background information on technical issues and model features, while work sessions are designed to provide participants with opportunities to put their new knowledge to work immediately.


Implementation Support: The key to the success of our technology transfer projects is our extensive experience in working with a diverse set of clients across the globe in implementing our software products on computers at the client location. Implementation support plans are customized to meet the technical needs of our clients. Under a typical support plan, our staff will travel to your facility and assist your staff in model implementation, conducting various analyses, and result interpretation.

For more information, contact CEEESA